Making dough can be tricky if you don't know what you're doing. It took me several tries to finally get the dough to be how I wanted it to be. You've just got to keep practising to find out what works for you. I got my basic recipe from Bread World. Here is how I do it: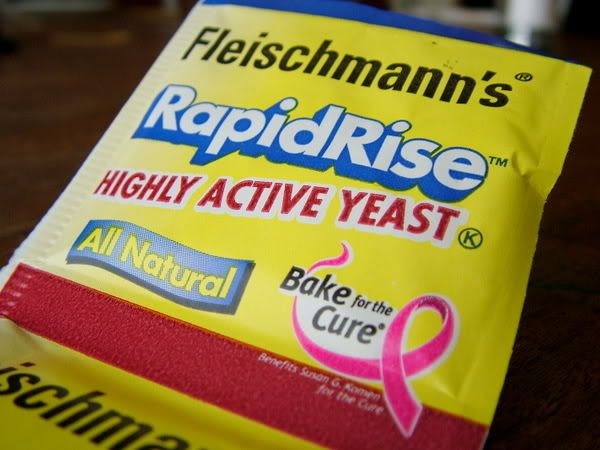 Pizza Dough
Makes 1 (14-inch) thick-crust pizza or 2 (12-inch) thin-crust pizzas.

2-1/2 to 3 cups all-purpose flour 

1 envelope Fleischmann's® RapidRise Yeast

3/4 teaspoon salt 

1/2 ts italian seasonings
1 cup very warm water (120° to 130°F) 

2 tablespoons olive or vegetable oil 

Cornmeal
Directions
Combine 2 cups flour, undissolved yeast, italian seasonings, and salt in a large bowl. Stir very warm water and olive oil into flour mixture. Stir in enough remaining flour to make soft dough. Knead on lightly floured surface until smooth and elastic, about 4 to 6 minutes. Cover; let rest on floured surface 10 minutes.

Lightly oil 1 (14-inch) or 2 (12-inch) round pizza pan(s).** Sprinkle with cornmeal. Shape dough into smooth ball. Divide and roll dough to fit desired pan(s). Top pizza as desired.

For a Thin-Crust Pizza:
Add the desired toppings to unrisen dough; OR, for a crispier crust, bake the unrisen dough in a preheated 400

o

F oven for 10 minutes. Remove from oven and add desired toppings. Return pizza to oven to finish baking for another 10 to 20 minutes, or until done. If you choose not to parbake, simply bake the completed pizza at 400

o

F for 20 to 30 minutes or until done. Baking time depends on size and thickness of crust and selected toppings.